Doctors & Staff
Meet the experienced and friendly doctors and staff who make Canby Eyecare the leading provider of vision care products and services in Canby.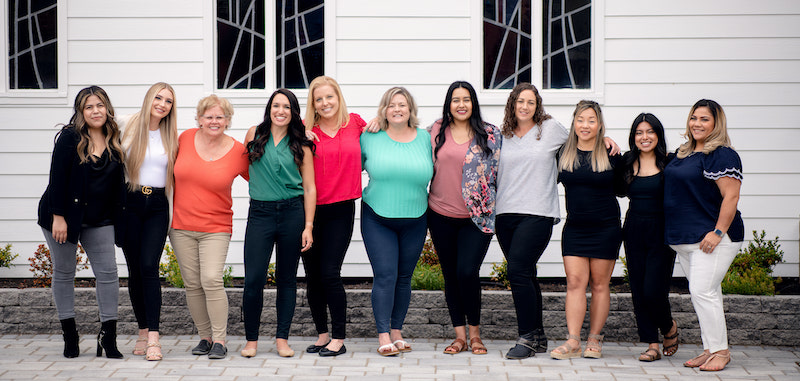 ---
Ashley K. McFerron, OD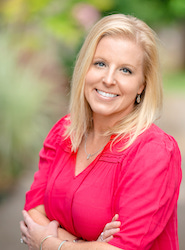 Dr. McFerron received her Bachelor of Science from The University of Tulsa in Tulsa, Oklahoma in 2003. Her Doctorate of Optometry was received in 2008 at the Oklahoma College of Optometry at Northeastern State University in Tahlequah, Oklahoma. In July 2008, Dr. McFerron moved from Oklahoma to Oregon where she practiced in Woodburn for 3 years. In October 2011 Dr. McFerron bought Canby Eyecare from Dr. Don Chase after 37 years of ownership.
During her education, Dr. McFerron was trained in ocular disease, specialty contact lenses, and pediatrics, as well as all forms of primary care optometry. She is certified to use therapeutic pharmaceutical agents to treat glaucoma, iritis, "red eye" and other anterior eye diseases. Dr. McFerron's main interests in optometry include ocular disease and pediatrics
Dr. McFerron is a member of the American Optometric Association (AOA) where she currently serves in the Industry Relations Committee.  She is a member of the Portland Metropolitan Optometric Society (PMOS), and the Oregon Optometric Physicians Association (OOPA). She is also a past President of OOPA.  In 2013 Dr. McFerron was named the Oregon Young Optometrist of the Year.
She currently serves on the Board of Directors for the Canby Area Chamber of Commerce.
In her spare time Dr. McFerron enjoys exercising, reading, wake surfing, golfing, playing pickleball, and cooking.  She loves spending time with her husband Leonard and their son Dez.  She especially loves cheering Dez on as he plays basketball!
---
Meghan Malensky, OD
Dr. Malensky received a bachelor's degree in Molecular Biology from the University of Wyoming in 2002. She received her Doctorate of Optometry and Master's of Education in Visual Function from Pacific University in 2007. She is certified to treat eye diseases such as glaucoma and uveitis and is trained in primary care optometry, pediatrics, and the co-management of refractive and cataract surgeries. She is a current member of AOA and OOPA.
Dr. Malensky enjoys traveling, especially to warm and sunny locations. She has lived in Oregon since 2003 and she enjoys spending time outdoors with her husband, son, and daughter.
---
Laura Ozuna, OD
Dr. Laura Ozuna was born in Cuba and raised in Beaverton Oregon. She received a Bachelor of Science degree from Oregon State University. She later obtained her Doctorate of Optometry at Pacific University's College of Optometry. She is a member of the American Optometric Association (AOA), National Optometric Association (NOA), and a member of the Oregon Optometric Physicians Association (OOPA) where she serves on the board of the Oregon Foundation for Vision Awareness (OFVA).
Dr. Ozuna is passionate about patient education and supporting the local community with eyecare and overall healthcare. She provides comprehensive and medical eye examinations in English and Spanish to patients of all identities and backgrounds. Her main interests in optometry include ocular disease, contact lenses and primary care optometry. She is passionate about pediatric eye care and myopia management in children. She also enjoys participating in community outreach events. In her free time, Dr. Ozuna enjoys traveling with her husband, spending time with friends and family, watching Netflix, and hiking with her active border collie.
---
Dawn, Optometric Technician
Dawn is our Optometric Technician! She came to us in 2015!  Dawn always has a smile on her face and loves helping our patients.  She is a mother of 5 from the Mt. Angel area and she enjoys traveling, fly-fishing, hunting and helping her husband build furniture.
---
Cinthya, Office Manager & Optician
Cinthya was born in Los Angeles, California. She has a Bachelor's of Art in Criminology and Criminal Justice. She has been with Canby Eyecare since 2015 and had  9 years experience prior to that.  In 2022 she was promoted to office manager! She enjoys spending time with her family and two dogs in her free time.
---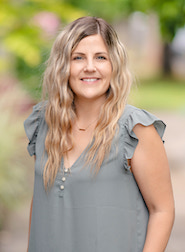 Hanna, Billing Specialist
Hanna comes to us with years of finance and customer service experience. You might remember when she worked as a receptionist for Canby Eyecare years ago. Hanna joined Canby Eyecare as a front desk receptionist but has been our Billing Specialist for years now. When she is not working she enjoys camping, baking, and spending time with her husband, two daughters, and baby son.
---
Melissa, Technician
Melissa grew up in Woodburn, Oregon. She has a Bachelors of Science in kinesiology and a minor in public health from OSU (Go Beavs!!). She has a great interest in health care and wants to improve the health of her community. In her free time she enjoys listening to true crime podcasts and spending time with her family.
---
Gabby, Receptionist
Gabby has lived in Canby most of her life so she is very familiar with the town, she is a mother of two boys and loves to spend her time outdoors with her family.
---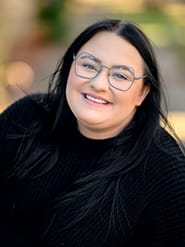 Julia, Receptionist
Julia just moved to the Canby area. She has been a medical receptionist for about 4 years now. During her free time, Julia likes to read and spend time with her family.
---
Jo, Optician
Jo recently came to our practice having over 20 years experience as an American Board of Opticianry (ABO) certified optician.
In her free time, she enjoys traveling with her four sons and their families.
---
Caitlan, Optician
Meet Caitlan! She studied English in Portland State and has been working as an Optician for the last year. When she isn't helping patients look their best in their new glasses, she is at home dressing up her cats.
---